Coffee capsules for Caffitaly System and Dolce Gusto
Welcome, try some of the finest Italian Coffee available in Thailand, with capsules and Espresso Machines sent to your address. We provide automatic coffee machines by Caffitaly, Italian brand which developed a capsule system and complete line of home coffee machines, very easy to make espresso and other coffee drinks in your home. Also imported from Europe we have in stock Cagliari Caffè, one of the best Italian coffee roaster with over 100 years of tradition in the art of Coffee roasting and compatible coffee pods for Nescafé® Dolce Gusto® *
With our Capsules
Y ou can prepare always extraordinary espresso, cappuccino and other beverages at home with ease and simplicity, are fast and easy to use, the hot water is forced through a sealed capsule with the correct pressure and time to produce the best possible quality.
Coffee Machines
T he Caffitaly coffee machines are able to brew a high quality coffee bringing the best technology at the fingertip of the user, for delicious coffee and beverages. Using an innovative capsule with two filters specifically designed to enhance the aroma of espresso or coffee beverages, in line with the tradition of 8 grams of ground coffee in each capsule.
The Coffee
I talian coffee has a long tradition going back to the very begin of the history of coffee. In Italy there are more than 700 companies specialized in the 'coffee-roasting' field, some of them with over 150 years of experience in the art of selecting, blending and roasting the best coffee beans. Cagliari and Ecaffè which we both sell in Thailand are producing coffee capsules suitable for the Caffitaly machines.
About us
S ince 2011 we sell coffee in Thailand, we started importing from Italy coffee beans and later distribution of capsules and coffee machines imported from Europe. We can deliver anywhere in Thailand using Thailand Post EMS and courier services. Please read more inside our "About Us" page. Thank you!
The Caffitaly System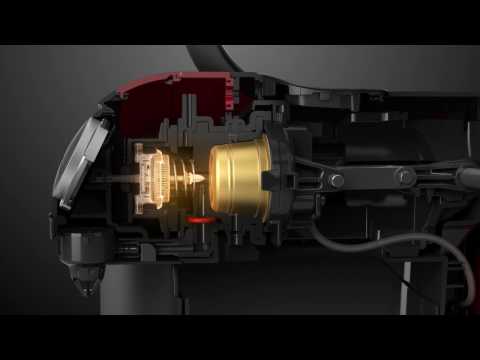 Capsules & Pods
Coffee Capsules for Caffitaly Machines
Add to cartView Details

Pick n Mix!

Ecaffè for Caffitaly mixed box

Ecaffè coffee capsules, select your flavour and create your Box, adding capsules in multiple of 10

Sleeves with 10 capsules (The box can contain from 50 to 80 capsules)

10 Ecaffè capsules each sleeve
Create your own Box
8g grinded natural coffee per capsule
No sugar or flavourings added
The capsules are compatible with Caffitaly System coffee machines

---

Add to cartView Details

Cagliari Super Oro (96 Pcs)

฿

2,300.00

A careful selection of the highest qualities, based on a century long experience with espresso coffee for bars, provides a high quality coffee blend, sweet to the taste, with an intense aroma.

---

Add to cartView Details

Cagliari Crem Espresso (96 Pcs)

฿

2,200.00

A blend of coffee for a typical Italian espresso with strong characteristics. Superior Arabica qualities enhanced with selected Robusta beans to provide a blend of full body and intense aroma

---

Add to cartView Details

New Product

Cagliari Grand Espresso (96 Pcs)

฿

2,250.00

A blend of Arabica from center America and South America with the finest robusta coffees from Africa and India. Pleasantly sweet and aromatic, round and enveloping taste that reveals intense flavors of toasted bread, hazelnut and caramel notes. Perfect for Espresso and Cappuccino.

---

Add to cartView Details

Cagliari Elite 100% Arabica (96 Pcs)

฿

2,300.00

Cagliari Elite, 100% Arabica, superior quality Central American and Brazilian Arabica (Guatemala, Brazil, Colombia, Costarica), with a low caffeine content to give a light blend with a full taste and rich aroma.

---

Add to cartView Details

Ecaffè Cremoso (50 Pcs)

฿

1,125.00

Cremoso is a creamy coffee characterised by a medium body and a dense and compact cream on the surface. E-caffé Cremoso is a 100% Arabica coffee blend. The full and rich aroma of pure Arabica from Central-South America is enhanced by Arabica beans from Ethiopia

---

Add to cartView Details

Ecaffè Corposo (50 Pcs)

฿

1,125.00

E'caffe Corposo is a natural, strong Espresso composed of asian and western african Robusta beans with Arabica quality been added to enhance its flavor. More than 50% robusta beans in the mix make this blend suitable for Ristretto

---

Add to cartView Details

Ecaffè Supremo (50 Pcs)

฿

1,125.00

Only South American and Central American Arabica Coffee, Ecaffe Supremo is a full coffee bodied with strong taste and fruity notes

---

Add to cartView Details

Ecaffè Vigoroso (50 Pcs)

฿

1,125.00

Ideal for Espresso, Vigoroso has a strong taste and full body with notes of bitter cocoa and dark chocolate. Each capsule containing 8 grams of 100% Robusta Coffee

---

Add to cartView Details

Ecaffè Armonioso (50 Pcs)

฿

1,150.00

Ecaffe' Armonioso is a medium strong blend of light roasted arabica beans with about 20% Robusta Beans, this blend is composed entirely from beans certified under the international Fairtrade Standards

---

Add to cartView Details

Ecaffè Delicato (50 Pcs)

฿

1,150.00

E'caffe Delicato is a decaffeinated espresso with a velvet flavour and a agreeable aromatic scent. The intense Arabica aroma is kept unchanged by the decaff-process. Ideal to drink as an espresso or short cafe crema.

---
Dolce Gusto Compatible Capsule
Caffitaly System Machines
*NESCAFE and Dolce Gusto are registered trademarks of SOCIETE DES PRODUITS NESTLE, S.A.
The products here displayed are not associated, affiliated, endorsed, or sponsored by Nescafé® Dolce Gusto®