C apsule machines are a recent trend on the coffee industry worldwide, a sealed capsule containing a pre-measured amount of coffee is inserted into the machine and the coffee extraction occurs by passing water at high pressure through it, the result is a perfect brew, strong espresso with intense aroma and rich cream.
Automatic coffee machines works well
are able to replicate the quality of espresso produced by professionals barista equipment and can also brew a perfect filtered coffee.
The main advantages are: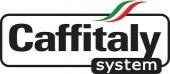 Caffitaly System
founded in 2004 in Italy with it's first factory in Gaggio Montano (BO). Developed by Caffitta System SPA as a combined system comprising coffee machines and capsules.
The components are protected by international patents, designed as semi-open system giving the opportunity for involvement to partners in any part of the cycle and has been adopted by other manufacturers in the machine manufacturer field and capsule packaging. Bewley's (Ireland), Tchibo (Germany), Princess (Netherlands), CBTL (Usa) Julius Meinl, Dallmayr, Italy's Caffe Cagliari and Crem Caffe, Swiss Chicco D'oro, are all using the Caffitaly standard for their products.
Each capsule is airtight, containing 8 grams of grounded coffee surrounded by two filters. Hot water is forced trough the capsule at high pressure passing in the upper filter and flowing uniformly through the grounded coffee and in to the second filter, the result is a coffee with intense aroma and full body.
Capsules starting at 22.4 Thb each
Caffe' Cagliari

Cagliari Capsules
In over 100 years of activity, Caffè Cagliari has focused its efforts on the production of Espresso coffee blends of constant and refined quality, endeavouring to improve the production process from raw coffee to the cup. To enjoy a great espresso even at home or in the office, Caffè Cagliari proposes Caffitaly System, the exclusive capsule packaging system that maintains the taste of the coffee unchanged even after several months. The perfect roasting guarantees a full-bodied and dense espresso with a rich, compact cream.
96 Capsule Set

(1 box of 96 capsules)
PRICE FROM: Thb 2.250
ECaffe'

ECaffe' Capsules
Ecaffe' has a range of blends from excellent Italian espresso to long coffee (lungo) and caffè crema, satisfying even the most discerning palates.
50 Capsules
PRICE FROM: Thb 1.150
Coffee Machines from Thb 5,600


Model: Trend ++
Promotion: Thb 5600